About Me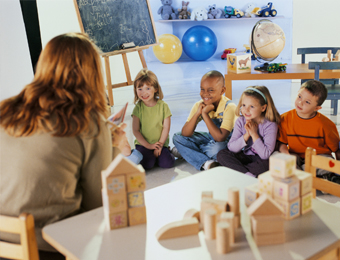 I received my basic education from a Catholic school before attending Newport University of California, where I received a Bachelor's degree in Education, as well as an MBA. Throughout my education, I did intensive training in Early Childhood Education, and worked in numerous child care and preschool systems, including a Montessori School.
Throughout my experience, I have learned many different teaching techniques and styles, enabling me to tailor my methods to each child's needs. I believe in small-group education, and that is what I do at my daycare. I am able to give every child the love and attention that he or she deserves, and to engage them all in fun and education activities.
I have worked with children for 16 years as an assistant teacher, lead teacher, assistant director, and program coordinator in a leading child care center. But of all my experience, none has been more rewarding then teaching children in my home daycare.
About the Daycare
Affordable Home Daycare is an individually operated home daycare, specializing in small groups. We enjoy fun activities every day at my daycare; we learn numbers, the alphabet, phonics, and art, while doing projects that engage and entertain children. I take kids from six weeks to five years old, and also do after-school care for kindergarteners.
My daycare is pet-free and smoke-free, so you don't have to worry about your child having any allergic reactions to dander or smoke in my home. The environment is clean, safe, and designed to make your child feel right at home from his or her very first visit. Stop by and visit my facility today.